Por Este Lado Tambien Hay Sueños (2021)


"On this side there are also dreams", (2021)
Series of 5, each 12 x 60" , 1/1
35mm film, scanned,
compositions image transferred on PlexiGlass, installed with aluminum wiring.
*Completed during the 2021
Summer Open Residency
at The Bakehouse Art Complex
*Each piece can be viewed through their individual slideshow (See below)...

A new body of work that continues to focus on the philosophy of deconstructivism within my photographs. using 100% of the negatives, I explore the relationship between each image, especially the "less successful" images, the ones that don't exist on their own, but still carry fragmented information/fractions of time. I've learned to trust my intuition behind the camera, and use the time with these images to further explore my relationship between the land I'm connected to, my identity, the uncertainties of time...
From there I make these compositions, tethering the fragmented information through this visual language and activating them on a transparent material that allows for visual moments of rest and/or many more opportunities than traditional photography allows.

The process of taking images in 35mm film in Colombia, digitized, and then is fragmented to meticulously create new compositions. As the parts of every fragmented area of form, color, and movement emulating logocentrism in "documentary photography" begin to be processed, we also see the deconstruction revealing the certainty on this cold substrate being the container for the archive of reality that deconstructs the visual rhetoric of systematic institutions.

By physically transferring and investigating experimental processes of photography on different substrates, such as transparencies, I am given the opportunity to parallel a visual language tethered from the fragments and layers of my images that exist on both sides of the material.

Because the works are not traditional, the theory of the pieces allows for an opportunity for the work to exist in a free floating space, where someone can experience the pieces with the opportunity of a flat white wall behind it for a clear vision of the first layer of the works, but also allowing a space where the works can exist to be seen from the other side, a new layer of physical movement of people throughout the show to activate the pieces.

No. 1/5 Full View

No.
2/5 Full view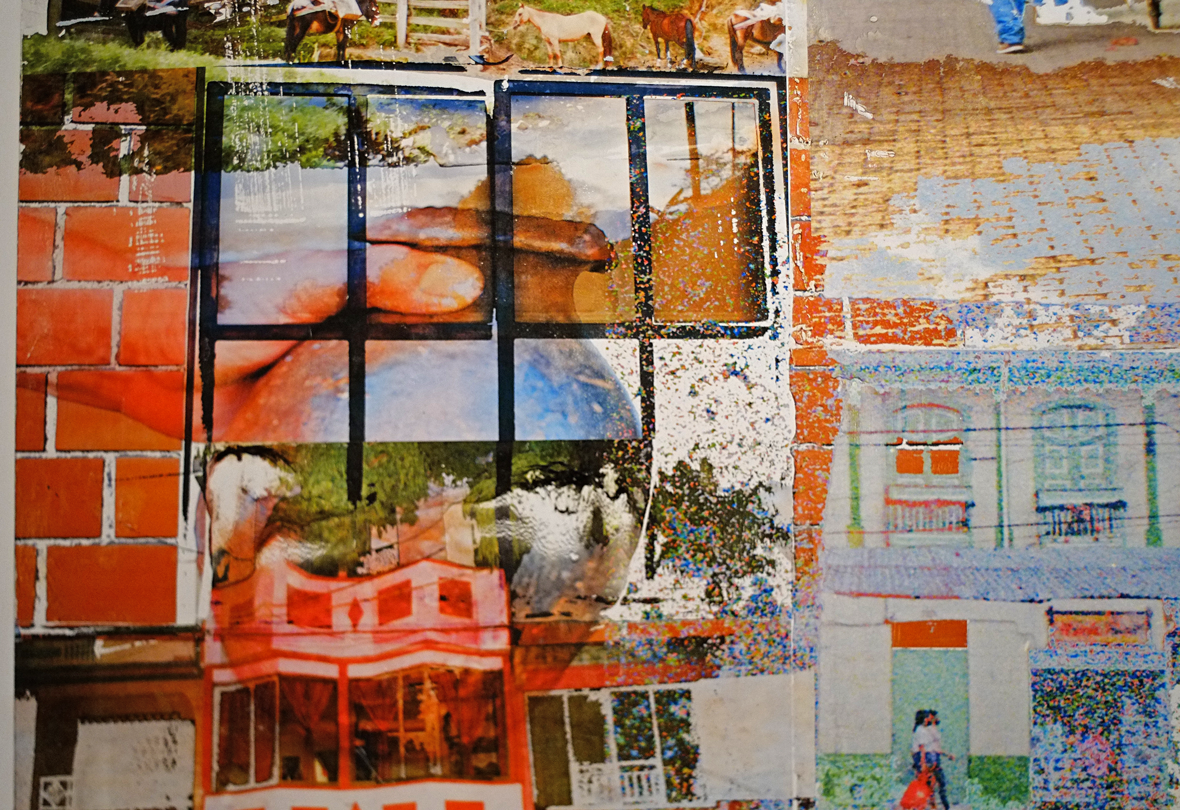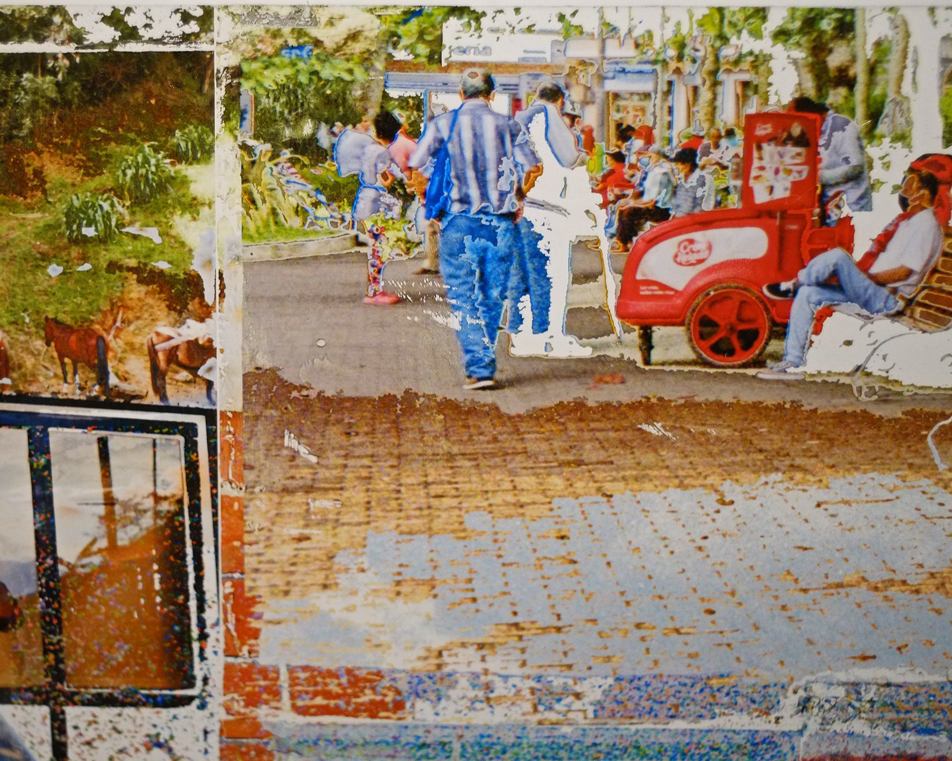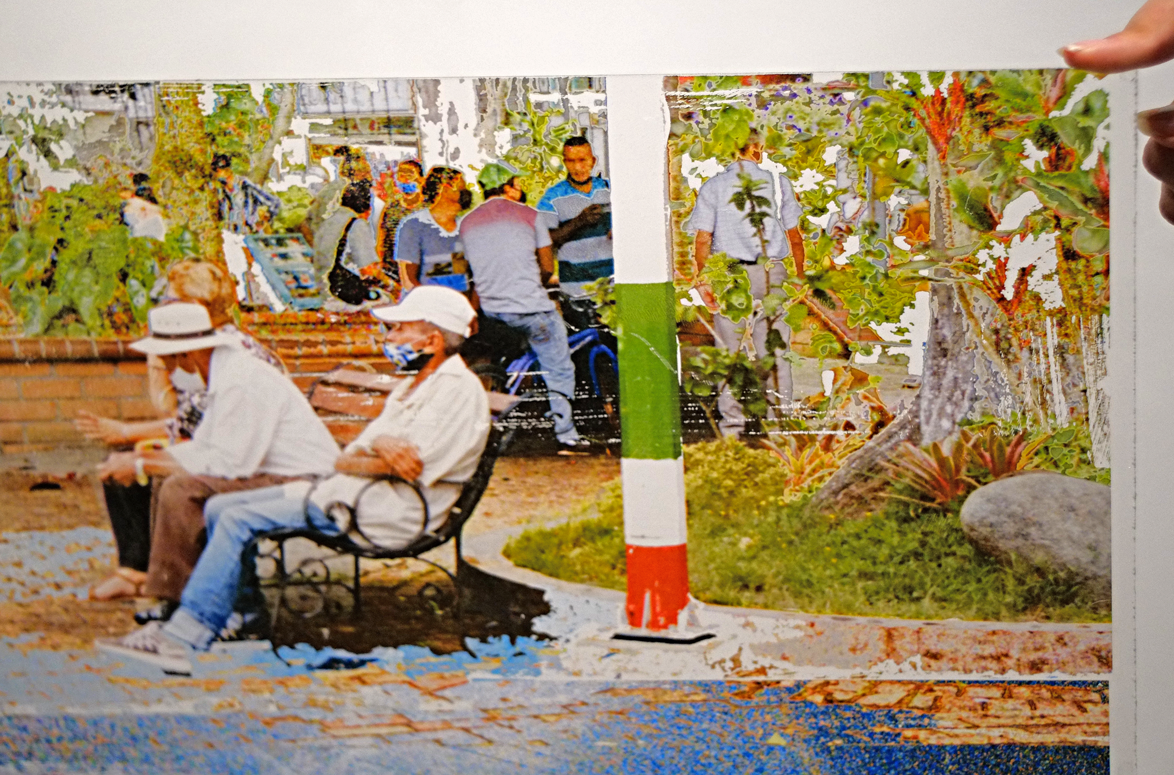 No. 3/5 (Full view)


No. 4/5 Full View



No. 5/5 Full View